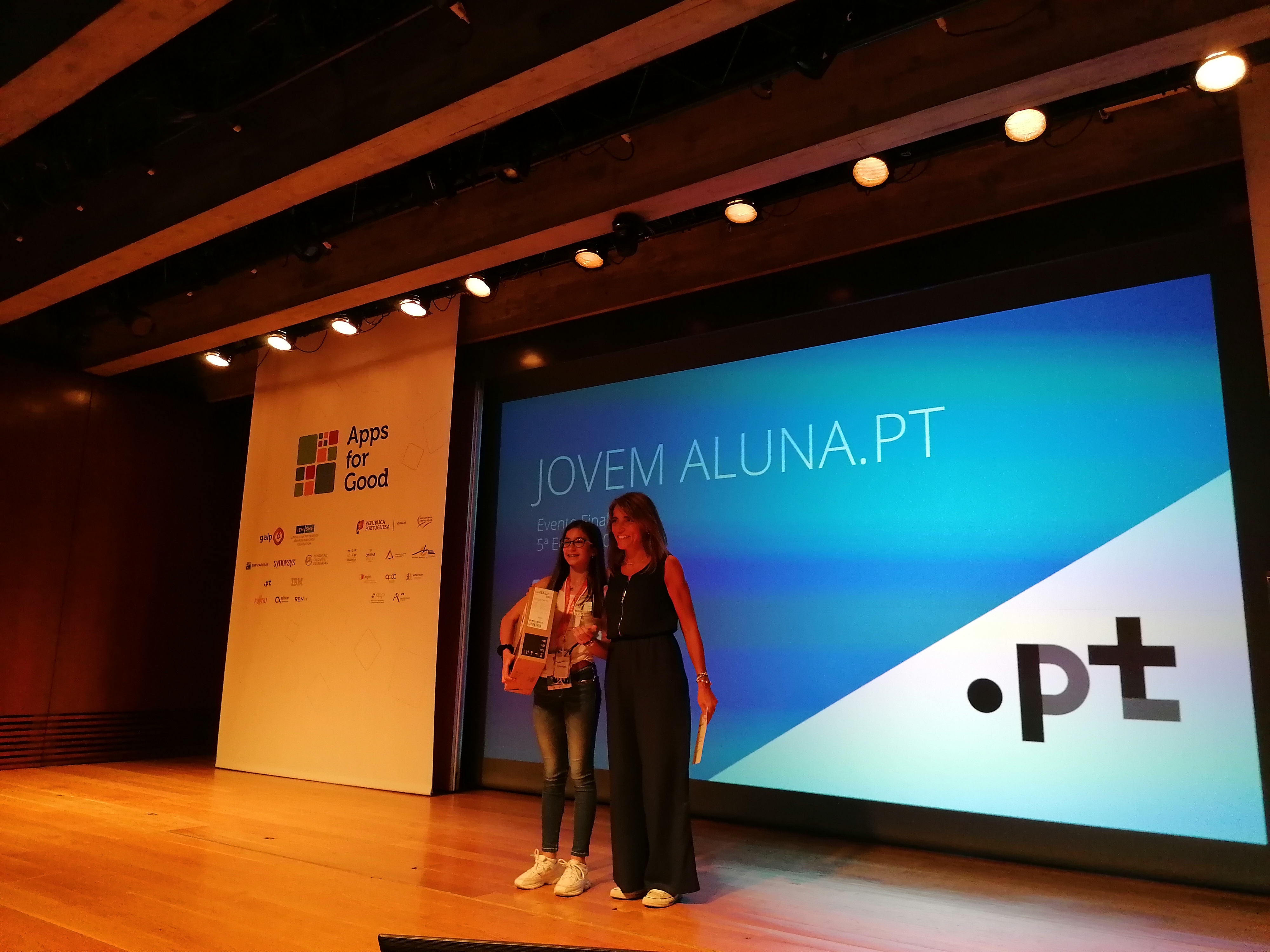 .PT supports "Young Female Student .PT Award" to promote female talent in technology sector
13-09-2019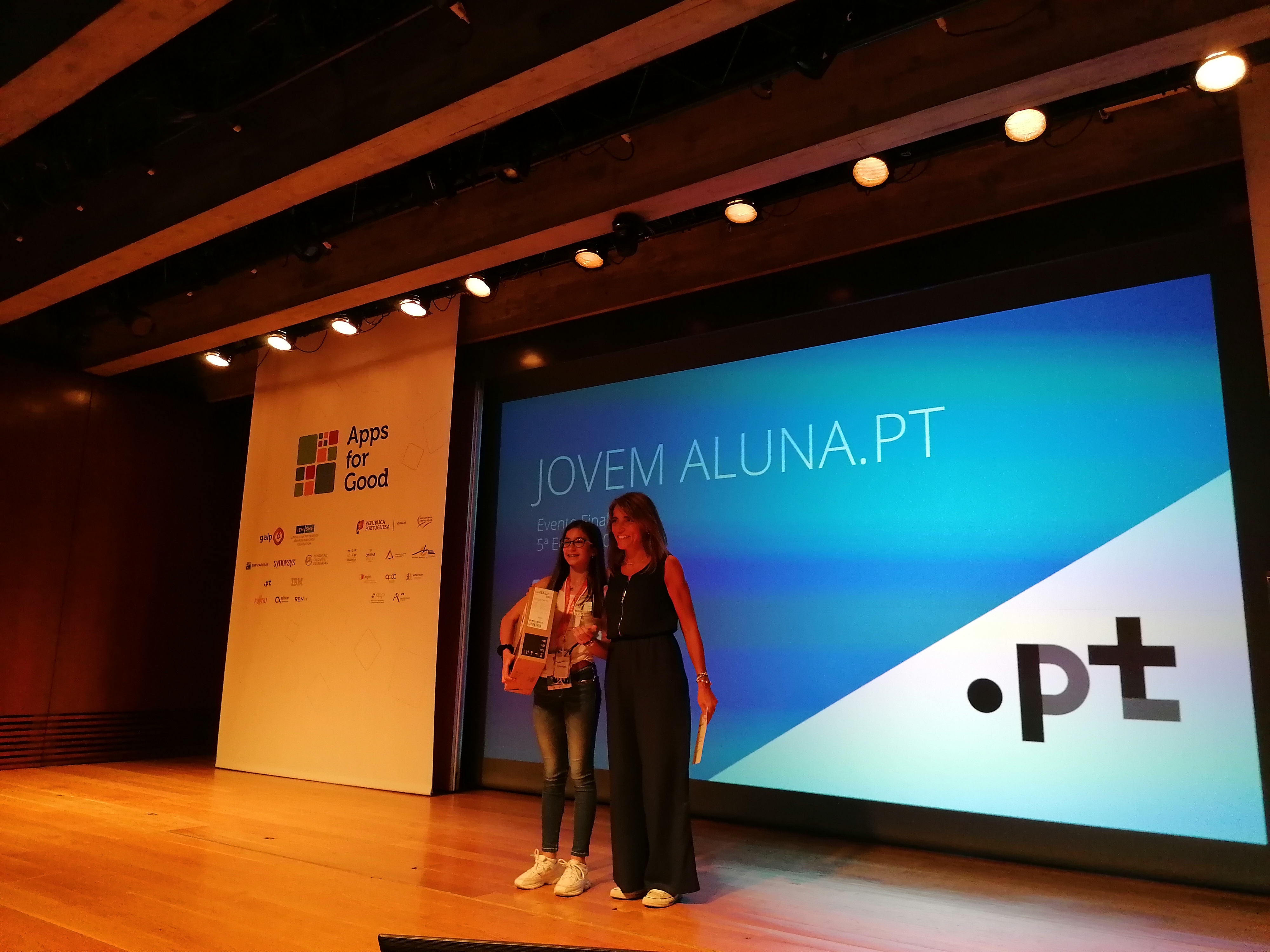 .PT supports "Young Female Student .PT Award" to promote female talent in technology sector
13-09-2019
.PT has just named Rita Polido, from Escola Básica e Secundária do Levante da Maia, as the winner of the "Young Female Student .PT Award", for the MustBeGreen project, under the 5th edition of the Apps for Good program, which took place this Friday. The goal is to promote female talent in the technology sector.
The MustBeGreen project is an app that allows to find forest land clearing companies to create fire prevention mechanisms, enhance the safety of people and their property and promote the replacement of more fire-resistant trees.
According to Rita Polido, the "Young Female Student .PT Award" is the result of a lot of dedication to the MustBeGreen project. "It's a very important award for me and I hope it will be an incentive for all students to participate in Apps for Good. I'll remember it forever!", says the young student, who received a computer.
In addition to the "Young Female Student .PT Award", .PT is also a global partner of the Apps for Good initiative since 2016.
Apps for Good is an educational program organized by CDI Portugal that aims at the use of technology by young people as a way to solve society problems, by creating apps for smartphones or tablets. It was named one of Europe's 100 most promising technology initiatives in 2018 for the Financial Times and Google.