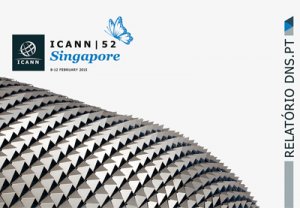 DNS.PT attended the 52nd edition of ICANN in Singapore
26-02-2015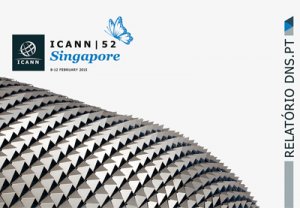 DNS.PT attended the 52nd edition of ICANN in Singapore
26-02-2015
The DNS.ptattended the 52nd edition of ICANN, which took place from 8th to 12th February2015 in the city-state of Singapore, the same city which hosted the firstmeeting of ICANN in 1999. Singapore is now one of the three hubs of ICANN,along with Los Angeles and Istanbul. The ccTLD .sg is managed by the SingaporeNetwork Information Centre (SGNIC), adding about 170,000 domains shared by .sg,by com.sg classifiers, .org.sg, .edu.sg, .net.sg, .per. sg and the IDN's சிங்கப்பூர் and 新加坡.
The openingsession of this 52 edition was attended by the former adviser to Bill Clinton,Ira Magaziner, who, to an audience of more than 1000 participants, ended hisspeech addressing a challenge that can be seen as a suggestion to ICANN and itscommunity: "Be humble, don't overreach and get the workdone".
SteveCrocker, president of the board of ICANN, defined the Internet as one of themost important achievements in human history. The guest of honor, the Ministerof Communications and Information of Singapore - Yaacob Ibrahim - reaffirmedthe commitment of his country to the multistakeholder model of ICANN. Finally,Fadi Chehade, CEO of ICANN, highlighted the work that has been done in recentmonths to ensure the success of the transition process of the IANA functions(IANA Stewardship).
See herethe event report prepared by DNS.pt and stay updated on the issues discussed.